Our Technology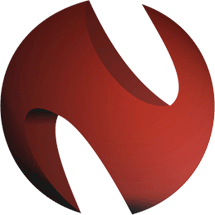 Modern web applications have enabled the use of distributed computing services, thus creating a network of different web components and technologies organizations are now relying upon to promote their core business. This scenario raises the need for a trustful and effective infrastructure to support the transaction demand and, increasingly, to protect the information generated by employees, customers, partners and citizens.
Attacks are now business oriented and raise a high demand for more effective vulnerability assessment, and specially for the solution capable of understanding the foundation of a Service-oriented architecture with the ability to manage custom web application business logic and security controls from early phases of development to the daily operations of production-level environment.
U.S. Patent Registered Technology
The unique U.S. Patent Registered Technology of Component-oriented Web Application Security Scanning will provide the most effective approach to your custom application, by enabling a Service-oriented Architecture (SOA) analysis with a security perspective.
N-Stalker Web Application Security Scanner will not crawl resources as a regular browser would do – it will evaluate web resources as individual components and inspect the relationship among each other. Once every component is gathered and processed, N-Stalker will issue dynamic security check rules to produce the most effective security assessment for the target Web Application.
The concept of different scanning profiles – Infrastructure & Enterprise – will give customers the ability to verify relevant security issues based on their web application development life-cycle, ranging from OWASP Top 10 security recommendations to Bugtraq 0-day vulnerabilities being exploited by malicious users in the wild.
Infrastructure Policies – Scans your web server infrastructure using the most complete Web Attack Signature available in the market "N-Stealth Web Attacks Database(TM)". More than 39,000 signatures guarantee a safe environment and secure deployment of your Web Application.
Enterprise Policies – Audits your production-level web applications and web server infrastructure by periodically combining the power of "Component-oriented Web Application Security Assessment" and the "N-Stealth Web Attacks Database(TM)".